Author: Adrienne Woods
Narrator: Kevin T. Collins
Length: 10 hours 57 minutes
Series: The Beam Series, Book 2
Publisher: Fire Quill Publishers
Released: May 23, 2019
Genre: Dark Fantasy


Everyone in Paegeia knows that only one Rubicon dragon lives at a time. If more than one, they will destroy Paegeia and eventually the rest of the world as they crave that constant power for dominance.

Blake Leaf is this era's Rubicon and is destined for great things if his darkness can be won. Darkbeam Part I follows the story of the Rubicon and how he tries to keep his beast, the darkness, at bay.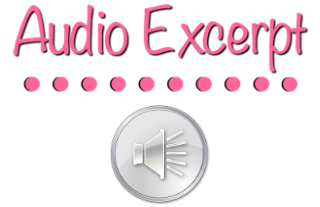 Adrienne Woods is a USA Today Bestselling author. Firebolt, her debut novel, was published in 2013, followed by four more that complete the entire Dragonian Series. Darkbeam is the Spin of series from the Dragonian Series. She has written Dream Casters, her second series, too and is currently expecting the release of the third and final novel to be published in 2019.

KEVIN T. Collins: A native of the San Francisco Bay Area, Kevin T. Collins began his career on the stage at the ripe old age of six, performing throughout his childhood and adolescence across the Bay Area in theaters such as Theatreworks in Palo Alto and San Jose Civic Light Opera, now the American Musical Theater of San Jose. He received numerous awards for Drama and Singing throughout Middle School, Junior High and High School, including AMT's Best Actor award for his portrayal of Groucho Marx in A Day in Hollywood, A Night in the Ukraine, and two Best Musical wins, for A Day in Hollywood, and The King and I(in which he played the King).

I am a huge fan of this universe. Dragons, secret schools, and learning to be partners/riders with dragons. So the fact that the author decided to give us a look at broody boys story is fantastic. The audio reading is well done and draws you in to the fight between light and dark. Be aware that this takes place before and right at the beginning of the original books stories. I received this audiobook as part of my participation in a blog tour with Audiobookworm Promotions. The tour is being sponsored by Adrienne Woods. The gifting of this audiobook did not affect my opinion of it.

Giveaway: $10 Amazon Gift Card
Darkbeam Giveaway: $10 Amazon Gift Card
https://js.gleam.io/e.js

Jul. 11th:
Viviana MacKade
My Creatively Random Life
Jul. 12th:
Valerie Ullmer | Romance Author
The Book Junkie Reads. . .
Jul. 13th:
Smada's Book Smack
Jul. 14th:
What's Beyond Forks
T's Stuff
Jul. 15th:
Dab of Darkness Audiobook Reviews
Jul. 16th:
Jazzy Book Reviews
The Book Addict's Reviews
Jul. 17th:
What She Will Read
Limelight's Books Blog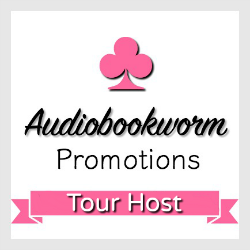 ➜Sign up as a host here